Project Angel Food – Day 2: Gardening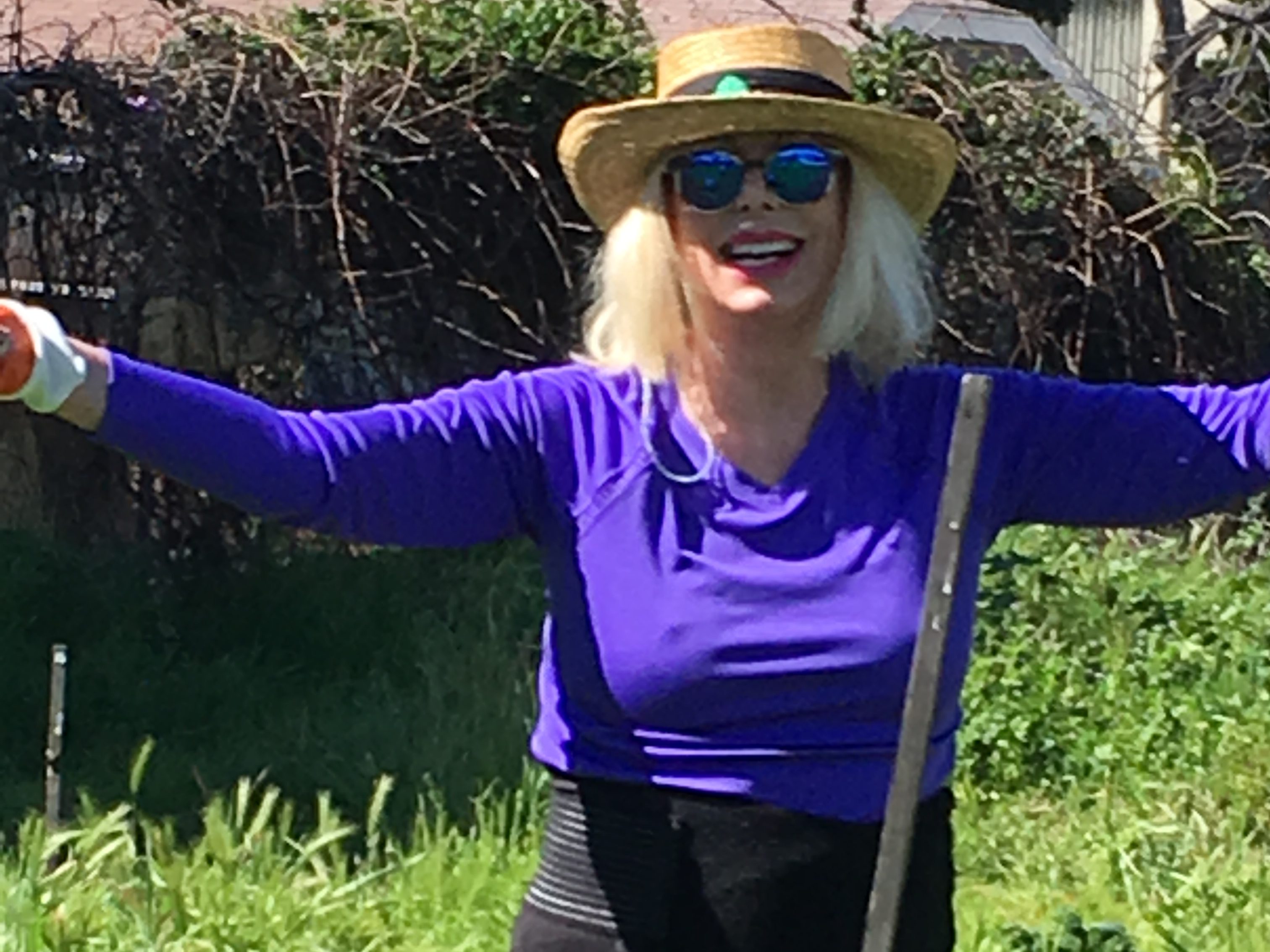 So today, Gretchen and I tried our hands at gardening for Project Angel Food. We were asked to meet at 10:30am at Madison Garden which is not far from Vermont and Santa Monica Blvd. On our arrival, all we saw was a huge empty lot overgrown with weeds, so we weren't sure we were in the right place. I talked the one guy who was there, Jim, who was the Project Angel Food organizer and he confirmed this was the spot. He said to park on the lot, but we opted to park at the Cahuenga Library down the street and ran into another guy who was there to volunteer, Michael, and we all walked over together.
Upon entering, Jim gave us the run down and said that the food they grow is for those who are on special diets and that everything they grow is organic. My question was: where? All we could see were weeds. It just seemed like a waste of space. Anyway, he pointed out a about like 10-15 plants in the distance where they were growing kale, fava beans, broccoli, and a couple other things. They were all randomly sprawled about in the weeds and our job today was to clear out a circle around each plant. Gretchen thought she should just hire a bunch of guys looking for work at Home Depot to clear out the whole lot, and I thought we should rent a backhoe or at minimum a power weeder to clear out a 10 x 10′ section for a normal rowed garden. We had to focus, though, on the task we volunteered to do and we quickly got to work.
We left around noon with the majority of the work completed and went to check out the library which we found was built in 1916 with much of the beautiful old architecture remaining and photos from the early days.
All said and done. it was another Fab day volunteering for Project Angel Food. We'll be back, probably with some help from some guys at Home Depot 🙂
Off to Musso & Frank's Grill to fill our bellies… and our livers!
Project Angel Food: http://www.angelfood.org
Cahuenga Library: https://www.lapl.org/branches/cahuenga/history
---