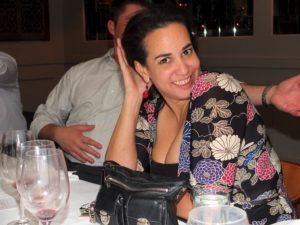 Devon Kellgren (the Sweet) has always had a great love for adventure, trying new things in search for the most Fab things, and making things from scratch, especially food. She admittedly is a sugar addict and loves candy, though she'd rather bake you a dessert than eat one.After moving from LA to NYC in 1996, she grew a new appreciation for food and wine, and was able to experience all the flavors of the Big Apple. There are so many Fab places to go, and the food there is so good.
But she missed the good weather and friends in LA, so, in April 2016 she moved back to LA where she grew up and began hanging out with one of her mom's dear friends, Gretchen. They have been checking out some of Gretchen's favorite places as well as many new ones. So much so that they decided to start this blog. They thought that, of course, everyone would want to know what Fab Choices they're making. 🙂
---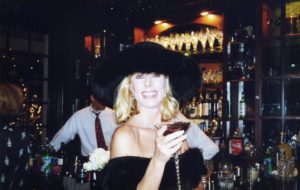 Gretchen Parsons Carpenter (the Savory) got her first taste of exotic and extra-ordinary foods and all things "fabulous" when she traveled at an early age to Zimbabwe and Botswana with her father, legendary newscaster Larry Burrell. She fell in love with the travel and unusual cultures she encountered. Over the years she has broadened her experiences around the world with trips to the South of France, Brazil, Moscow, Paris, Gstaad, Germany, England and major U.S. cities. Bora Bora, Italy and Laguna are her favorite guilty pleasures lately. From the wine country of Napa to the Nashville scene, she continues to seek out new experiences to share.
Gretchen resides in Los Angeles where she loves to experiment on her husband's palette with her original and unique recipes and spends nights out and about with her many friends seeking the new and FAB things in the City of the Angeles.